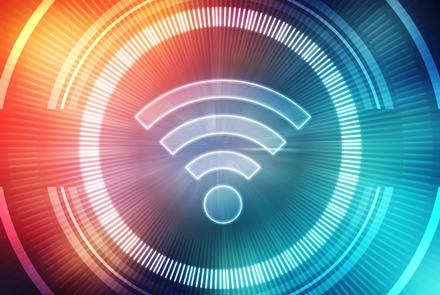 Lepida has reached the date of December 31st, 2019 with 8.464 Access Points (AP) connected to the "EmiliaRomagnaWifi wifiprivacy.it" network, almost doubling the objective set by the Regional Digital Agenda, which foresaw the activation of one WiFi hotspot for every 1.000 inhabitants by 2019. A result achieved mainly thanks to the stipulation of agreements with Unions of Municipalities and Hospitals/Health Authorities, enabling to integrate networks consisting of hundreds, if not thousands of APs into the regional WiFi system.
The approach adopted provides for the stipulation of a non onerous agreement with Lepida, which meets the regulatory requirements of the Communications Code; it establishes the technical conditions for the provision of the Ultra Wide Band service on the "EmiliaRomagnaWiFi wifiprivacy.it" network, in the presence of equipment and networks installed independently by the Authorities. Alongside these network extensions, Lepida has continued to deploy WiFi points on the territory through various initiatives underway: the "EmiliaRomagnaWiFi" calls for tenders, with over 1.100 devices installed to date; major projects such as the coverage of the Cesena stadium; regional initiatives such as "Adopt a WiFi point", a regional sponsorship to promote new interconnections, crossing private and public digitalization; gradual coverage of regional offices. Lepida has also made available more than 600 information signs, 300 of which are ready to be collected at its Bologna offices upon request. Often present alongside the SSID "EmiliaRomagnaWiFi wifiprivacy.it" is also the new network identifier "wifi.italia.it": an initiative carried out in agreement with the Ministry of Economic Development, providing a synergy with the regional network.
Among the initiatives planned for the immediate future, particularly important is the project, already started, to provide WiFi coverage to sports facilities in the regional territory as well as tourist areas on the Adriatic coast. The coverage of the Romagna-Ferrara coastline will gradually extend the WiFi connectivity services, already present on the Lepida Network, to the new infrastructure, integrated into an ecosystem of digital services for tourist reception.