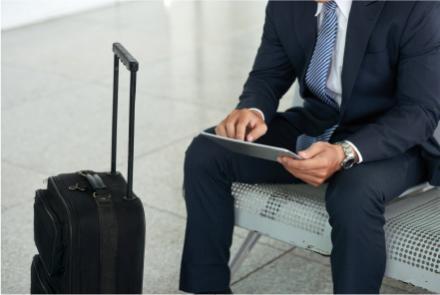 Since the beginning of April, at Bologna's airport it is possibile, besides landing and taking off, to surf the internet, thanks to the EmiliaRomagnaWifi network. 
All the travellers, which were about 8.5 millions in 2022, will be able to freely connect to the network without authentication, taking advantage of this service without even being aware of it. 
Connection between the Airport's access point and Lepida's network required about 2 km of optical fibre cables, 20% of which is underground in the area of the Terminal, while another 20% connects the Airport to the "People Mover" station. 
The project began in 2020 and, two years later, the testing was over. 
Lepida directly supervised all the designing activities, the permits' requirements, the deployment and the testing. 
The project was possible thanks to an affiliation signed in 2019 by Lepida, Comune di Bologna and Bologna's Airport, with the aim of connecting Airport Marconi to the urban network. 
The Airport G. Marconi put effort into the configuration and the propagation of the services, provided under the SSID "EmiliaRomagnaWifi wifiprivacy.it", in all the areas involved, while Comune di Bologna committed to simplifying the administrational permits' procedures. 
Regione Emilia-Romagna is following on the investment and enhancement plans of digitisation of structures and infrastructures, according to the lines dictated within the "Data Valley Common Asset" strategy, defining among the priorities the coverage in places with a high density of user presence such as high-speed stations, coasts, stadiums or sports halls (the first trials on places with a high user impact began in 2018). 
EmiliaRomagnaWifi network counts almost 11,000 points on the regional territory, which are the outcome of several agreements with Lepida's public partner entities aimed at spreading this service through hotspots with free Ultra Broadband navigation, in many public spaces. 
On the same page, the project "Costa WiFi", born from a synergy with "Data Valley Common Asset", one of Agenda Digitale's strategies, which has the ambitious goal of bringing free WiFi on the entire coast of Emilia-Romagna before the end of 2024. 
After the activation, in 2022, of the areas of Milano Marittima, Cervia and Northern Rimini, the program went on connecting Misano Adriatico and, recently,  Bellaria Igea Marina. The interventions scheduled for the year 2023 involve the connection of the littoral areas of Punta Marina, Marina Romea, Casalborsetti, Lido Estensi, Lido Spina, Riccione and Cesenatico. 
The project will end in 2024, with the connection of the remaining littoral areas. The map of EmiliaRomagnaWifi points is available on wifi.lepida.it.