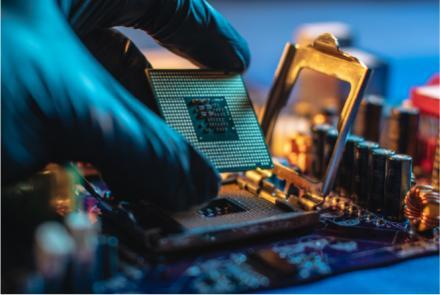 The year 2021 is facing considerable difficulties related to the IT devices (PC, Server, Storage, Networking) supply. The main cause is the worldwide scarcity of chips, which are necessary to the production of this sort of equipment.
This crisis is affecting different types of industries at the same time (for example, the automotive sector) and is due to several factors all, somehow, linked to the pandemic.
If, on one hand, a significant smart-working diffusion has made the demand rise, on the other, the lockdowns imposed in a vast number of countries have reduced the productive capacity.
In addition, the price of raw materials has risen, also due to the fact that silicon, fundamental for the production of chips, has been employed, among other things, in the vaccines vials' production.
This situation has affected Lepida's activities as well. There have been, indeed, some delays in the delivering of different kinds of equipment (in particular, blade servers and network appliances).
Lepida, being aware of the dire situation, has acted preventively in collaboration with the suppliers, making orders for quantities superior to the basic, short run, needs estimation, in order to be able to supply services to its partners.
Thanks to this, there have not been delays in the activation of new services, except on a few and specific circumstances that had previously been agreed upon with the subjects involved.
Anyway, the delays regarding the deliveries brought to an application of fines on Lepida's behalf, towards its providers, since the delivering time is always specified in the SLA.
Moreover, to this day, there have not been impacts on the services' costs, since the gear's prices are fixed by bidding processes or other existing framework contracts.