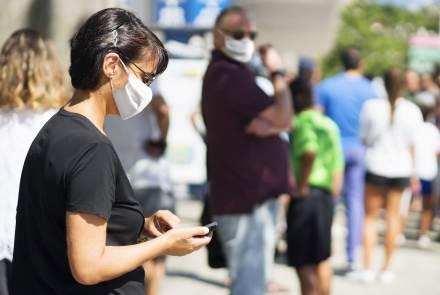 Where to find information on the new Coronavirus?
The Ministry of Health has created a dedicated website: www.salute.gov.it/nuovocoronavirus
More information on the Epicentro website by the Higher Institute of Health - https://www.epicentro.iss.it.
How is the new Coronavirus transmitted from person to person?
The new Coronavirus is a respiratory virus that spreads mainly through close contact with a sick person. Human coronaviruses are transmitted from one infected person to another through:
saliva, coughing and sneezing
direct personal contacts
hands, e.g. by touching mouth, nose or eyes with contaminated hands (not yet washed)
faecal contamination (rare).
Respiratory diseases do not normally spread through food, which however must be handled in accordance with good hygiene practices and avoiding contact between raw and cooked food.
Can asymptomatic people transmit the new coronavirus infection?
Based on the data currently available, the WHO confirms that contact with symptomatic cases (people who have contracted the infection and have already shown symptoms of the disease) is the main driver of transmission of the new Coronavirus.
The WHO is aware of the possible transmission of the virus from infected, but still asymptomatic people, and stresses its rarity, concluding that transmission from asymptomatic cases probably is not one of the main drivers of transmission of the new Coronavirus.
The definition of close contact as provided by Annex 1 to Circular 6360 of February 27th, 2020
a person who lives in the same house as a COVID-19 case
a person who has had direct physical contact with a case of COVID-19 (e.g. handshake)
a person who has had unprotected direct contact with the secretions of a case of COVID-19 (e.g. touching used paper handkerchiefs with bare hands)
a person who has had direct (face-to-face) contact with a case of COVID-19, at a distance of less than 2 meters, for at least 15 minutes
a person who has been in a closed environment (e.g. classroom, meeting room, hospital waiting room) with a case of COVID-19 for at least 15 minutes, at a distance of less than 2 meters
a health care professional or other person providing direct assistance to a COVID-19 case, or laboratory personnel handling samples of a COVID-19 case without the use of recommended PPE or with improper PPE
a person who has travelled by aircraft seated in one of two seats adjacent, in any direction, to a COVID-19 case, his/her travelling companions or caregivers, and crew members in the section of the aircraft where the index case was seated (if the index case has severe symptoms or has moved within the aircraft, resulting in increased exposure of passengers, consider all passengers seated in the same section of the aircraft or throughout the aircraft as close contacts).
The epidemiological link may have occurred within a period of 14 days before the onset of the disease in the case under investigation.
How to handle close contact with a confirmed COVID-19 case
Based on the Ordinance "Further prophylactic measures against the spread of the infectious disease COVID-19" of February 21st, 2020, the Local Health Authority in charge must apply the quarantine measure, with active surveillance for fourteen days in confirmed cases (presenting symptoms of disease).
More explicitly, it is specified that contacts (family, friends, etc.) of close contacts, as defined above, are not subject to specific survellaince measures.
Areas at risk
Information on the development of the epidemic worldwide can be found on this website. 
In Italy there are no longer differentiated risk zones, since the Prime Ministerial Decree (DPCM) of March 9th, 2020 extends the emergency containment measures against the contagion, provided for in Article 1 of the previous DPCM of March 8th, 2020, to the whole country.
What to do if you enter Italy
Anyone intending to enter the national territory by air, rail, sea and road transport (but not by their own or private vehicle) must submit to the carrier, at the time of boarding, a declaration stating
the reasons for the trip
the full address of the house or residence where he/she will spend the period of health observation and fiduciary isolation
a telephone number, fix or mobile, on which to receive communications during the abovementioned period of time.
As soon as you arrive at the residence (whose address must coincide with the one previously declared on departure), even in the absence of symptoms, you must contact the Department of Public Health by sending an email and notifying your arrival and the beginning of the period of fiduciary isolation.
Persons who enter Italy using their own or a private vehicle, even if asymptomatic, must immediately notify their entry to the Prevention Department of the Local Health Authority in charge of the province where the period of health surveillance and fiduciary isolation will be spent, and are subject to such measures for 14 days at the address indicated in the same communication.
There is only one exception to this provision, concerning people who, having entered Italy by public transport for proven working needs, stay no longer than 72 hours (a reasoned extension can be provided for an extra 48 hours). In this specific condition the person is required to submit the self-declaration in force, and to undertake to promptly report to the Department of Prevention of the territorially competent Local Health Authority the possible onset of COVID-19 symptoms, in order to undergo domiciliary isolation.
In any case, should symptoms appear during this period of time, the person must phone the toll-free number of the Local Health Authority.
Who can be tested?
Tests for COVID-19 are only suitable for suspicious cases. The definition of a COVID-19 suspicious case provides the following alternatives:
a person with acute respiratory infection (sudden onset of at least one of the following signs and symptoms: fever, cough and breathing difficulties) who has travelled in a country/area where local transmission was reported during the 14 days before the onset of symptoms
a person with acute respiratory infection who has been in close contact with a probable or confirmed case of COVID-19 in the 14 days prior to the onset of symptoms
a hospitalized person with severe acute respiratory infection (fever and at least one sign/symptom of respiratory disease: cough and respiratory difficulty).
In the suspicious cases as defined above, the indication to perform the diagnostic test is given by the Department of Public Health in agreement with the General Practitioner and it is not a service that can be provided to the citizen on request, since the test is not intended as a screening method but aimed at confirming a diagnosis.
The result of the test performed has a limited value in time because it photographs a momentary situation.
Is there any psychological support available for citizens and operators? 
All the regional Local Health Authorities have activated telephone numbers or dedicated email addresses, to contact a psychologist able to offer telephone support through the Psychological Emergency Teams. 
For further information, please consult the webpage http://salute.regione.emilia-romagna.it/tutto-sul-coronavirus/equipe-psicologiche-per-lemergenza (in Italian).
CONTAINMENT AND PREVENTION MEASURES
All forms of gatherings are prohibited throughout the national territory in public places or places open to the public.
It is strongly recommended that you stay at home and limit your social contacts; outings should be limited to strict necessities.
In addition:
those who show symptoms of respiratory infection and fever (higher than 37.5°C) should contact their general practitioner
mobility outside of home is strictly forbidden for persons under quarantine or persons found positive for the virus (the Legislative Decree n.19 of  March 25th further tightened the sanctions that had been introduced by the DPCM of March 8th on non-compliance with these obligations).
all persons are prohibited from moving or commuting by means of transport, public or private, to a municipality other than the one in which they are currently located, except for:

work needs
situations of absolute urgency
health reasons
it is not allowed to return to one's home, residence or domicile if in a municipality other than where the person is presently located.
Measures on mobility
You can't leave your house except for valid reasons.
Police checks will be enforced.
You can leave the house to go to work, for health reasons or situations of absolute urgency, remaining within the municipality where you are presently located. In order to prove these needs, you must compile a self-declaration which can also be filled on the forms supplied to the Police. The truthfulness of the declarations will be subject to subsequent checks. 
It is forbidden to move to houses other than the main one, including second homes used for vacations.
You can visit elderly people who are not self-sufficient, bearing in mind, however, that seniors are the most vulnerable population and therefore need to be protected from contacts as much as possible.
You are allowed to perform motor activities individually, in the proximity of your home, maintaining the interpersonal distance of 1 meter.
You can walk the dog for the daily management of its physiological needs.
The Legislative Decree n.19 of  March 25th further tightened the sanctions that had been introduced by the DPCM of March 8th on non-compliance with these obligations and limitations.
What to do if you have come into contact with people from areas identified as at risk
If you are worried because you have come into contact with people from areas identified as at risk, you can contact the toll-free number of your Local Health Authority.
REGIONAL TOLL-FREE NUMBER 800.033.033
Local Health Authority
Departments of Public Health
Piacenza
 
+39 0523 303600
Parma
+39 0521 396436
Reggio Emilia
+39 0522 339000
Modena
+39 059 3963663
Bologna
+39 051 2869406
Imola
+39 0542 604959
Ferrara
800 550 355 (from Italy only)

Romagna

Ravenna
+39 335 7355317
Forlì
+39 338 3045543
Cesena
+39 3383542508
Rimini
+39 339 7720079
What to do if I am under quarantine
Strictly follow the indications received from the Public Health operator, in summary:
measure your body temperature twice a day, morning and evening
maintain the state of isolation for 14 days from the date indicated, avoiding social contacts, outings and travels, with the obligation to remain reachable for surveillance.
If symptoms appear, you must:
immediately notify your doctor or paediatrician and the Public Health operator
wear the surgical mask provided at the start of the health procedure and move away from other residents
remain in your room with the door closed ensuring adequate natural ventilation, while waiting for your transfer to the hospital - if necessary.
Failure to comply with the obligations shall be punished under Article 650 of the Penal Code.
HYGIENE AND PERSONAL PROTECTION MEASURES
How to behave (hygiene measures) to protect yourself and others
Wash your hands often: it is recommended that hydroalcoholic solutions for hand washing are made available in all public places, gyms, pharmacies, supermarkets and other places of aggregation
Avoid close contact (- 2 metres) with people suffering from acute respiratory infections
Avoid hugs and handshakes
Maintain an interpersonal distance of at least 1 meter in social contacts
Respiratory hygiene (sneeze and/or cough in a handkerchief avoiding hand contact with respiratory secretions)
Avoid the promiscuous use of bottles and glasses, especially during sports activities
Do not touch your eyes, nose, mouth with your hands
Cover your mouth and nose if you sneeze or cough
Do not take antiviral drugs or antibiotics unless prescribed by your doctor
Clean surfaces with chlorine and alcohol-based disinfectants
Use the mask only if you suspect that you are ill or if you attend people who are ill.
How to behave in the presence of symptomatology
It is recommended that you do not go to the emergency room if you think you have symptoms related to the presence of the virus. Contact your General Practitioner for more information. In case of emergencies, the number 118 is of course always available.
Do not take antiviral drugs or antibiotics unless prescribed by your doctor.
Do I have to wear a mask to protect myself?
The World Health Organization recommends wearing a mask only if you have symptoms such as coughing or sneezing, or if you suspect that you have contracted the new Coronavirus.
The use of the mask helps to limit the spread of the virus but must be taken in addition to other respiratory and hand hygiene measures. It is not useful to wear several masks on top of each other.
I am a senior person/chronically ill/immunodepressed
All seniors or people suffering from chronic or multimorbid pathologies or with congenital or acquired immunodepression are expressly recommended to avoid leaving their homes if not strictly necessary, and to avoid crowded places where it is not possible to maintain the interpersonal safety distance of at least 1 meter.
Household waste management
By way of derogation from the normal collection methods, the following items shall be disposed as indifferentiated waste:
waste of any kind produced by household units with subjects positive for the test, in isolation or mandatory quarantine
waste composed of PPE (masks, gloves, handkerchiefs, etc.) used for the prevention of the COVID-19 contagion, produced by domestic units even without subjects positive for the test, in isolation or mandatory quarantine.
This mode shall be maintained until the state of health emergency has ceased, with an addition of 30 days, necessary to restore the correct and ordinary waste management public service.
Is there a vaccine for the new Coronavirus?
No, since it is a new disease, there is no vaccine yet and it can take a relatively long time to make a specific one (estimation: 12-18 months).
I'm a blood donor. How should I behave?
Blood can only be donated if you are in good health, so even a simple cold or sore throat, without any connection to the Coronavirus, would cause temporary exclusion.
Remember that it is good to wait 28 days before donating if:
you recently returned from a trip to the areas identified by the WHO as being at risk
you think you've been exposed to the risk of Coronavirus infection
you have been treated for SARS-CoV-2 infection (for documented infection or symptomatology compatible with SARS-CoV-2 infection).
When you donate, always inform your doctor of your movements, especially if in areas affected by the new Coronavirus.
Also tell doctors if you have been diagnosed with the infection or if you have had symptoms associated with those caused by the Coronavirus (fever, cough, breathing difficulties), even if the symptoms in question have already been resolved as a result, or not, of a therapy; the doctor in charge of the selection, who will examine you, may decide to temporarily suspend you from donation.
If you have already donated, remember to contact your Transfusion Service in case of the appearance of symptoms associated with those caused by the Coronavirus.
Keep donating without worries: healthcare professionals protect themselves for your protection.
Is it safe to receive packages from China or other countries where the virus has been identified?
Yes, it is safe. The WHO has stated that people who receive packages are not at risk of contracting the new Coronavirus because it is not able to survive on surfaces for long.
However, in order to limit contacts between postal service workers and addressees, postal operators shall deliver these items and packages by prior verification of the presence of the addressee or of a person authorised to receive them, without collecting the signature, with subsequent delivery of the consignment  in the mailbox of the house, office or company, on the floor or at another location at the same address, indicated for this purpose by the  recipient or by the person entitled to collect. The postal service operator  will sign the delivery documents, also certifying the abovementioned delivery method. This specific measure is valid until June, 30th.
Can my pet infect me?
No, at the moment there is no scientific evidence that pets, such as dogs and cats, have contracted the infection or can spread it. Please remember that it is always advisable to wash your hands frequently with soap and water or to use alcoholic solutions after contact with animals.
SPECIFIC INFORMATION FOR PREGNANT WOMEN
Are pregnant women more susceptible to the infection or have a higher risk of developing a severe form of COVID-19?
No scientific data are reported on the susceptibility of pregnant women to the virus. It remains recommended for pregnant women to follow the normal preventive actions to reduce the risk of infection, such as washing their hands often and avoiding contact with sick people.
What are the effects of COVID-19 during pregnancy?
There are no scientific data on the effects of COVID-19 during pregnancy.
Can pregnant women with COVID-19 transmit the virus to the fetus or infant?
No cases of transmission of infection by other coronaviruses (MERS-CoV and SARS-CoV) from mother to child have been reported by the limited data in the literature.
Can women with Covid-19 breastfeed?
Yes, if the clinical conditions permit so and in accordance with her wishes. In order to reduce the risk of transmission to the child, it is recommended that preventive measures are taken, such as hand hygiene and the use of a mask while feeding.
Food safety
The European Commission has provided a list of FAQs on the risk of infection through food: is there a risk of contracting the COVID-19 infection from food? What is the risk of contracting COVID-19 from food packaging?
This and many other useful information is available at this website (in Italian).
MEASURES AFFECTING HEALTH AND SOCIO-HEALTH ACTIVITIES
Persons accompanying patients are forbidden to remain in the waiting rooms of the Emergency and Acceptance Departments and First Aid Departments, unless specifically indicated by the medical staff in charge.
Access of relatives and visitors to hospitality and long-term care facilities, assisted healthcare residences, hospices, rehabilitation structures and residential facilities for the elderly, self-sufficient or not, is limited only to cases indicated by the Health Management of the facility, which is required to take the necessary measures to prevent the possible transmission of infections.
Activities of semi-residential centers for the elderly and for disabled persons (day centers) and socio-occupational centres for disabled persons throughout the regional territory are suspended, encouraging, where possible, domiciliary alternatives.
The provision of programmable and non-urgent services by private healthcare facilities is suspended.
Ordinary leaves of health and technical personnel, as well as of personnel whose tasks are necessary to manage the activities required by the crisis units set up at the regional level, are suspended.
In the conduct of meetings or gatherings, with particular reference to health and social-health structures, public utility services and coordination groups activated in the context of the COVID-19 emergency, remote connection modalities shall be preferred.
SEROLOGICAL TESTS: CLARIFICATIONS ON THE PATHWAY (DGR 350/2020)
The regional indications for the execution of the tests on the basis of the Regional Council Decree n.350/2020: read the FAQs (in Italian).
THE MEASURES IN FORCE - UPDATED APRIL 28TH (from the website of the Emilia-Romagna Region - in Italian)
 
---
Last update: May 8th, 2020